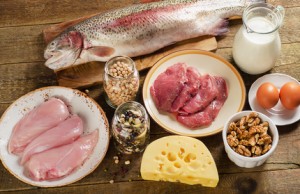 Do you love to eat but struggle to cook? At any age, but especially as we grow older, it can be challenging to shop for groceries, prepare healthy and tasty meals, and meet nutritional goals while juggling other priorities. Ordering out from a restaurant can be easy by contacting the restaurant directly or going through third party services such as Just Eat or Lazy Meal. However, it can get expensive and may not meet your unique dietary needs. Thankfully, aside from restaurant food, there are a range of options for healthy food delivery services in the Vancouver area!
In a previous blog post we provided links to Meals on Wheels services for those on a budget living throughout Greater Vancouver, as well as links for more expensive hot meal services that cater to specific dietary needs and preferences and deliver fully prepared frozen meals, like Casalinga and MamaLuv. We also pointed out online grocery ordering and delivery services such as the one at Safeway, if you still want to cook but can't easily go shopping. Here are some additional options that are also budget friendly and are worth checking out!
Hot Meal Delivery Services Catering to Seniors
Better Meals – Better Meals employs dieticians focused on senior living. The company provides fully and freshly prepared meals that are frozen the day of delivery. Meals are $6.75 including a soup, entrée and dessert. There are menus for diabetics and low in sodium. You can order online and delivery is free.
Chinese Meals on Wheels for Vancouver and Richmond – The Health and Home Care Society of BC has a volunteer-based Meals on Wheels program that offers Chinese food for seniors and those with disabilities. The minimum order is 5 meals for only $6.25 each.
North Shore Elder Services – In the North Shore, this volunteer program offers meals for delivery as well as inexpensive meals out for those looking for company.
Stock Up Café – A slightly more expensive option for freshly prepared delivery meals is Stock Up Café, which has a seniors' Meals on Wheels program with vegetarian, gluten-free and other options. Prices for entrees range from $5.95 for Shepherd's Pie and $11.95 for Chicken Cordon Bleu and delivery is free.
Travelling Gourmet – Travelling Gourmet describes itself as offering a "Personal Chef" service for seniors, who make up a third of their customers. An initial consultation is offered to account for personal dietary needs, and weekly menus are designed according to the taste, budget and needs of the client. 20 meals are delivered at once on a pre-determined date.
Other Meal Services
Fresh in the Fridge – Fresh in the Fridge offers a novel take on home delivery, sending a person to your home to prepare a meal for you in your kitchen. Clean up is included in the cost, and meals can be customized. Prices start at $300 a week for a single person and $385 for a couple.
Fresh Prep – Do you still enjoy cooking but are running out of ideas for meals and time for grocery shopping? Fresh Prep delivers recipes alongside fresh groceries and spices that have been measured out in advance for your convenience. Ingredients are even chopped! Prices are currently reduced from $44 to $22 for two recipe kits that will serve two people a week.
Fuud – Like Fresh Prep, Fuud delivers recipe kits and pre-portioned groceries for you to cook. Prices start at $10.45 per serving.
Grocery Delivery Services
Aside from Safeway, Thrifty's, Stong's, and SaveOn Foods all offer delivery services online.
Pet Food Delivery Services
Have a furry friend whose needs you also struggle to meet? Naturally Urban Pet Food Delivery in East Vancouver delivers cat and dog food for free. In New Westminster, Pet Chef Express offers a similar service.
Bon appetit!